Stream & Ecological Restoration
Stream, Wetland & Ecological Restoration
Since our inception in 1995, BayLand has documented the profound influence that streams and natural areas play on the health of tidal waterways, particularly within the Chesapeake Bay. The effects of urbanization, agriculture and other land uses clearly point to the need to look upstream to effect land use change and restoration of degraded streams, wetlands and other natural areas. We have developed and implemented award winning, comprehensive and innovative restorations like the North Branch of Cypress Creek Stream & Ecological Restoration and the rebuilding of rare and unique habitat at the North Grays Bog Wetland Restoration site. We have carried our mission forward to aggressively address National Pollutant Discharge Elimination System (NPDES) / municipal separate storm sewer system (MS4) permit requirements and we are creating significant reductions in pollutant loads to help meet Chesapeake Bay Total Maximum Daily Load (TMDL) goals.
Lake Management & Restoration
Sedimentation and water quality impacts to our lakes have taken a toll on habitat and recreational usage. These land-bound waterbodies pose an on-going challenge to maintain water quality, water depths and natural resources management. BayLand conducts engineering and environmental assessments of lakes that support our development of long-term sediment management plans, adaptive management plans and ecological monitoring plans. We go on to design and implement in-lake best management practices (BMPs), dredging and follow-up monitoring to verify the results and sustainability of these improvements and restorations.
Watershed Assessment & management
Watershed assessments are essential to BayLand's services and specialization. We routinely conduct watershed retrofit studies designed to identify strategic and remediable sources of sedimentation to receiving waters. Our larger comprehensive watershed assessments and watershed management plans include Environmental Protection Agency (EPA) Section 319 Small Watershed Action Plans with detailed pollutant load identification and pollutant load reduction measures, along with a comprehensive plan, budget and schedule to complete every aspect of the restoration work.
Construction was recently completed for the Cat Branch Expedited Stream Restoration & Sewer Line Protection project near the intersection of College Parkway and Cape St. Claire Road in Annapolis, Maryland. BayLand Consultants & Designers, Inc. completed expedited engineering analysis, design, permitting and construction period services for the Cat Branch Expedited Stream Restoration & Sewer Line Protection project.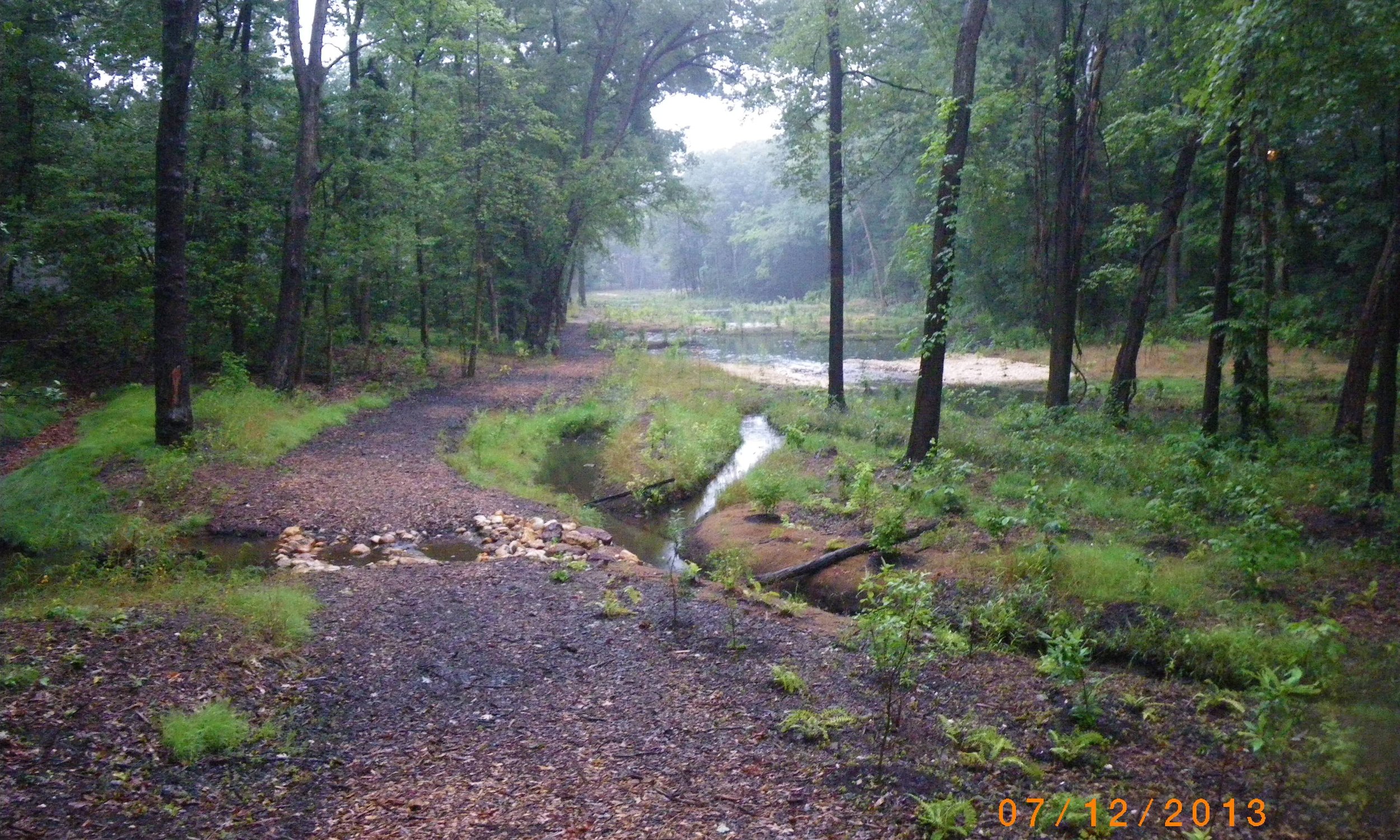 The North Branch of Cypress Creek Stream & Ecological Restoration Project was awarded 1st place in 2017 for Best Stream Restoration by the Chesapeake Stormwater Network for the Best Urban BMP in the Bay Award (BUBBA).